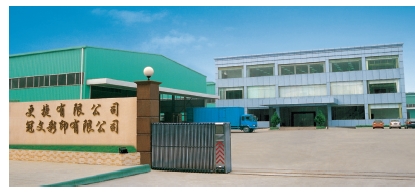 Countcheer Ltd. Was established at Wan Jiang District, Dong Guan, as a printing and packaging company in 1988. We are competent to offer our clients a full range of creative services, high quality packaging and strong technical supports. Our production lines vary from corrugated containers to folding cartons. In response to the swift market change and various customer needs, we have expanded to the present scale with 800 staffs, serving Hong Kong, China and oversea markets. At present, we have an over 50,000 square meter production site with a total fixed asset of over 100 million Hong Kong dollars.
During the years, we have invested huge amount on machinery and various production line setups, such as one set of 1.8m and one set of 1.6m double-wall corrugators, a Koebau Rapida 142 six-color press, a four-color flexo printer slotter and a full-size Luscher CTP (computer to plate) machine.
We focus on our software as well as the hardware – our staffs have rich experience and in management and knowledge in technology. In addition, we constantly strive to provide the best quality products and services at competitive prices, while maintaining a consistently high level of customer service. With our excellences in service, We have been able to maintain long-time relationships with famous worldwide companies such as MICROSOFT、 SONY、 CASIO、 LOGITECH、 SCHICK、 FLEXTRONICS、 UMBRA、 MIDEA and more.

Our company's goal is to develop into an"environmentally-friendly enterprise"- all products are produced according to the RoHS. In pursuit of quality, we have been continually implementing different quality and management systems. In year 200, we were honored with the award of the ISO9001 international certification. In 2003, we had also met the qualifications and awarded the ISO9001:2000.